Steinway & Sons Unveils The Teague Sketch 1111 Limited Edition Grand Piano
NEW YORK, NY (March 9, 2018) — Steinway & Sons is proud to announce its latest Limited Edition, The Teague Sketch 1111, a masterpiece of mid-century modernism and a celebration of the Centenary Steinway, designed by American industrial designer and architect Walter Dorwin Teague to commemorate Steinway's 100th anniversary in 1953.
Simple and sophisticated, The Teague Sketch 1111 is graced with Teague's clean lines, comes in a dark-walnut veneer or a satin ebony finish, with a streamlined case, tapered legs, tailored arms, and subtle brass ferrule accents. Available as a Model M (the Steinway "studio grand"), The Teague Sketch 1111 is a natural fit in mid-century styled homes and also pairs well with contemporary styled décors.
Or visit: http://www.steinway.com/teague
"Demand for mid-century modern design remains strong," notes Robert Polan, Steinway & Sons' Director of Product Management, "and Steinway regularly receives requests from designers and clients for instruments that work well with this style. The Teague is authentic mid-century and we are excited to re-issue it as a Limited Edition Steinway."
The Teague Sketch 1111 is also a Steinway & Sons Spirio, the world's finest high resolution player piano. Spirio enables you to enjoy performances captured by great pianists — played with such nuance, power and passion that it is utterly indistinguishable from a live performance.
About Walter Teague
American industrial designer, architect, illustrator, man of letters and entrepreneur Walter Dorwin Teague (1883–1960), a classicist and traditionalist, was a critical figure in the spread of mid-century modernism in America. Teague's designs were exhibited at the 1939 New York World's Fair, and his lasting influences include work for Eastman Kodak, Ford, Polaroid, and, of course, Steinway.
About Mid-Century Modernism
Coined by Cara Greenburg in her seminal book Mid-Century Modern: Furniture of the 1950s, the movement's clean lines evoke the post–World War II landscape, spanning architecture, furniture and technology — prizing function and rejecting embellishment. Pops of color and a connection with nature round out the aesthetic.
Intrument Specifications
5' 7" (170 cm)
57 3/4" (147 cm)
606 lbs (275 kg)
Available in Ebony Satin & Dark Walnut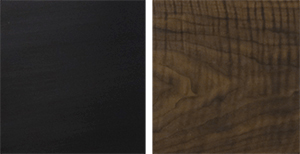 With The Teague Sketch 1111, Steinway is delighted to marry Henry Steinway's timeless aesthetic and legacy of innovation to that of the peerless Walter Dorwin Teague.
Or visit: http://www.steinway.com/teague
About STEINWAY & SONS
Since 1853, Steinway pianos have set an uncompromising standard for sound, touch, beauty, and investment value. Because of a dedication to continuous improvement, today's Steinway remains the choice of 9 out of 10 concert artists, and it is the preferred piano of countless musicians, professional and amateur, throughout the world. For more information, visit www.steinway.com.
Press Contact:
Anthony Gilroy
Steinway & Sons
agilroy@steinway.com
+1 718.204.3116