Steinway Announces 2018 Junior Piano Competition Winners
ASTORIA, NY (October 1, 2018) – Steinway & Sons, makers of the finest pianos in the world, announces the conclusion of its enormously successful inaugural Steinway Junior Piano Competition for pianists ages 18 and under. The competition offered more than 2,000 students an opportunity to compete for up to $1,000 in prize money and official recognition from an iconic world-class piano brand. In its inaugural year, the competition has already positioned itself as one of the largest and most prestigious international piano competitions in North America.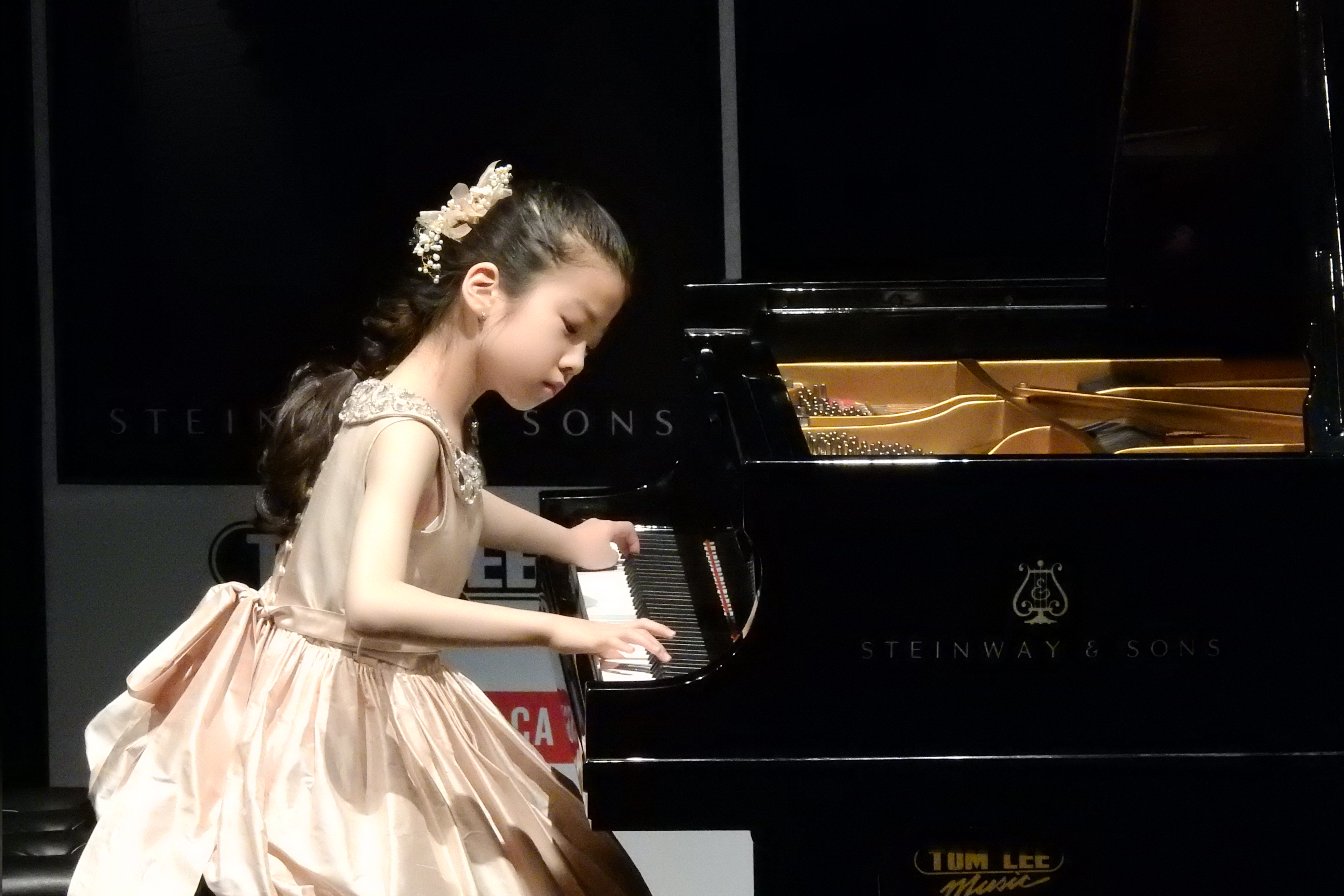 The competition was hosted at 47 Steinway-authorized showrooms throughout the United States and Canada. Performances—consisting of at least two solo piano pieces of contrasting style and period—were judged by professional piano adjudicators, and all participants received judges' comments and commemorative Steinway certificates of achievement. First-, second-, and third-place winners also received Steinway lyre medals.
Regional winners were selected at each location and offered special playing opportunities within their communities. Winners from Jacobs Music, Steinway & Sons' exclusive dealer for the southeastern and south central Pennsylvania, southern New Jersey, and Delaware markets, went on to perform live on public radio WRTI in Philadelphia.
All first-place winners are honored with national recognition on Steinway.com.
"We are so proud of this new competition, which is a perfect extension of our commitment to helping artists pursue superior musical expression through piano performance," said Ron Losby, CEO of Steinway Musical Instruments. "Young piano contenders in this event were judged by experienced adjudicators and rose to the occasion to showcase their remarkable skills. Both the student competitors and the teachers who mentor them are to be commended for the diligent preparation, coaching, practice, and artistry that went into each impressive performance."
"Steinway pianos inspire students to realize their artistic talents, and best prepare them to compete at the highest level in the professional world," said Dr. Nadia Mezey, a piano instructor at the Academy of Music & Art in Gainesville, Florida. "My deepest thanks go to [Steinway] for the commitment and hard work that is involved in creating the splendid Steinway Junior Piano Competition."
Registration for the 2019 Steinway Junior Piano Competition opens January 15, 2019. Students can apply via www.steinway.com/competition. Audition slots are limited and will fill quickly; participants are urged to register early.
About Steinway & Sons
Since 1853, Steinway pianos have set an uncompromising standard for sound, touch, beauty, and investment value. Because of a dedication to continuous improvement, today's Steinway remains the choice of 9 out of 10 concert artists, and it is the preferred piano of countless musicians, professional and amateur, throughout the world. For more information, visit www.steinway.com.
Press Contact:
Anthony Gilroy
Steinway & Sons
agilroy@steinway.com
(718) 204-3116