The Devil's Lyre
Piano Music of David Hackbridge Johnson
Lowell Liebermann
Pianist Lowell Liebermann releases an album of world premiere recordings by contemporary British composer David Hackbridge Johnson.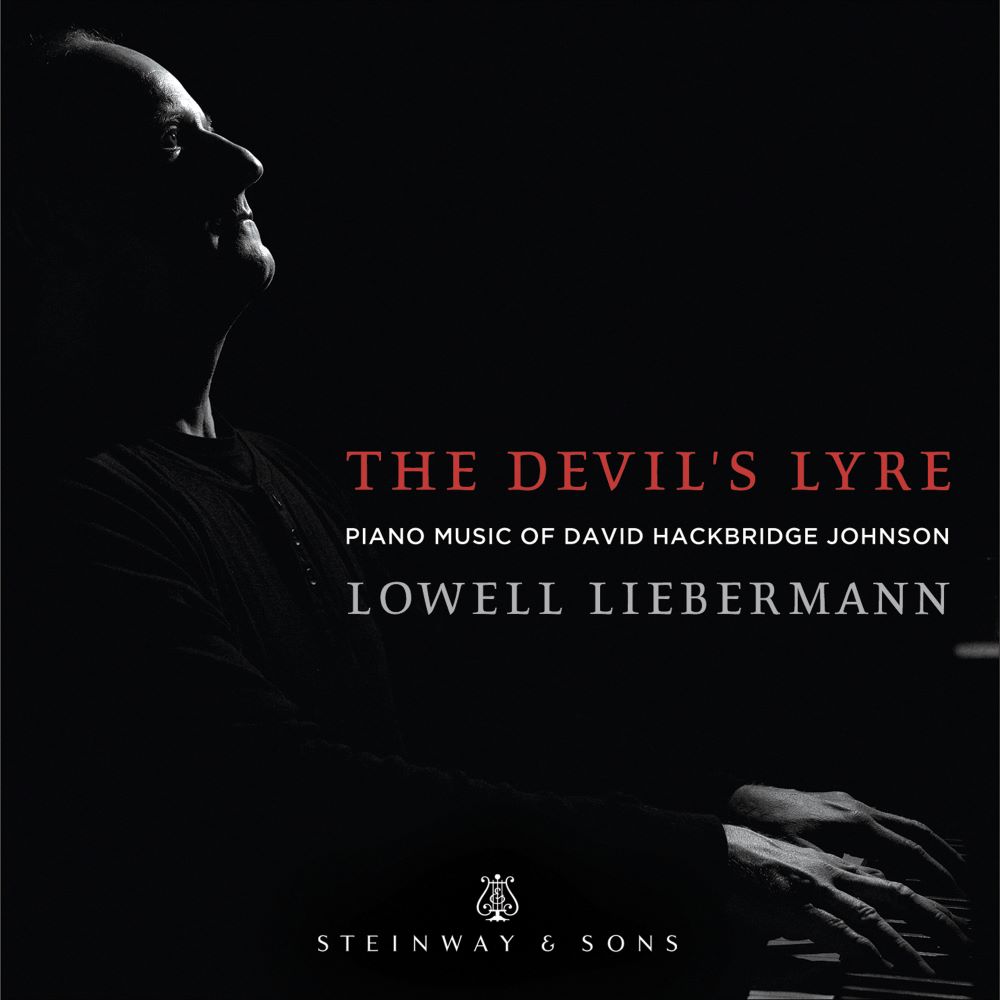 Liebermann describes Hackbridge Johnson's compositional voice as vigorous, unrepentantly melodic and superbly crafted and orchestrated, with a refreshing and idiosyncratic harmonic sense
Lowell Liebermann follows up his debut solo piano album, Personal Demons, with The Devil's Lyre — Piano Music of David Hackbridge Johnson (STNS 30200). This recording, available February 4, 2022, provides a perfect introduction to the wide-ranging piano music of David Hackbridge Johnson.
The album opens with Hackbridge Johnson's Nocturnes, which take the listener through an expansive musical landscape full of color. Hackbridge Johnson was inspired to write the 7th Nocturne (and title track) after listening to Liebermann's first recording for the Steinway & Sons label, Personal Demons.
The album continues with Bell-Fanfare and Barcarolle-Elegies, compositions that showcase Hackbridge Johnson's affinity for bell sounds.
The remaining works, Calligraphic Poems, give us another aspect of the composer's personality: his deep appreciation of and fascination with Asian culture. Again, Johnson's use of pianistic color is masterful.
"I feel most fortunate to have Lowell Liebermann as the first interpreter of virtually all of these works; his own music — so richly inventive and rich in allusion — bespeaks of a creative spirit after my own heart — one that touches on music of the past as it looks forward, one that sees composing as partly discovery and partly homage."

David Hackbridge Johnson

"With this recording, the first of any of these piano works, I have merely scratched the surface of David Hackbridge Johnson's immense pianistic output. It is my hope that it will inspire other musicians and listeners to further explore the vast and rewarding trove that is his music."

Lowell Liebermann

"Liebermann's playing is vivid, expressive and, when required, fleet and ferocious."

New York Concert Review

"Liebermann shows himself to be adept in interpreting a wide variety of musical idioms, a fine technician, and a sensitive, subtle communicator of emotion."

Fanfare

"Hackbridge Johnson does not shy away from the expression of raw emotion, dark and disturbing subject matter in his arresting and accessible tonally based works...elegant, precise and vividly evocative."

Records International

"Johnson's piano works show him to be a careful and thoughtful craftsman with a strong grasp of the piano's expressive capabilities... These piano works will surely whet the appetite for works written by Johnson for other instruments."

Infodad

"The album's world premiere recordings provide a stellar introduction to Hackbridge Johnson's idiosyncratic soundworld. Liebermann serves both himself and Hackbridge Johnson extremely well in his essaying of the material."

Texura

"Throughout, the performances and recordings on this release are excellent and a great argument to look into this composer's music."

Pizzicato

"Liebermann's forceful, uninhibited playing is reinforced by the resonant recording, nowhere more vivid than in the bell-like sonorities of the Barcarolle-Elegies."

American Record Guide

"Johnson makes excellent use of polymodality and shifts in meter...Liebermann demonstrates his knack for developing almost orchestral timbres from the various registers of the piano."

Fanfare
Album Credits
The Devil's Lyre - Piano Music of David Hackbridge Johnson / Lowell Liebermann • STNS 30200
Release Date: 02/04/2022
Recorded June 6-7, 2021 at Blue Griffin's Studio "The Ballroom", Lansing, Michigan
Producer/Engineer: Sergei Kvitko
Piano Technician: David Kollar
Piano: Steinway Model D #533611

Executive Producers: Eric Feidner and Jon Feidner
Production Assistant: Renée Oakford
Art Direction: Jackie Fugere
Cover Photo: Sergei Kvitko
Inside Photo of Lowell Liebermann: Joseph Moran
Design: Cover to Cover Design, Anilda Carrasquillo
About the Artist
Composer/pianist Lowell Liebermann is the recipient of many awards and honors including the Charles Ives Fellowship from the American Academy of Arts and Letters, the Virtuoso Award from Concert Artists Guild, awards from ASCAP and BMI, and a Grammy nomination. He was the first winner of the Van Cliburn Competition's American Composers Invitational, and the inaugural recipient of the Virgil Thomson Award for vocal composition.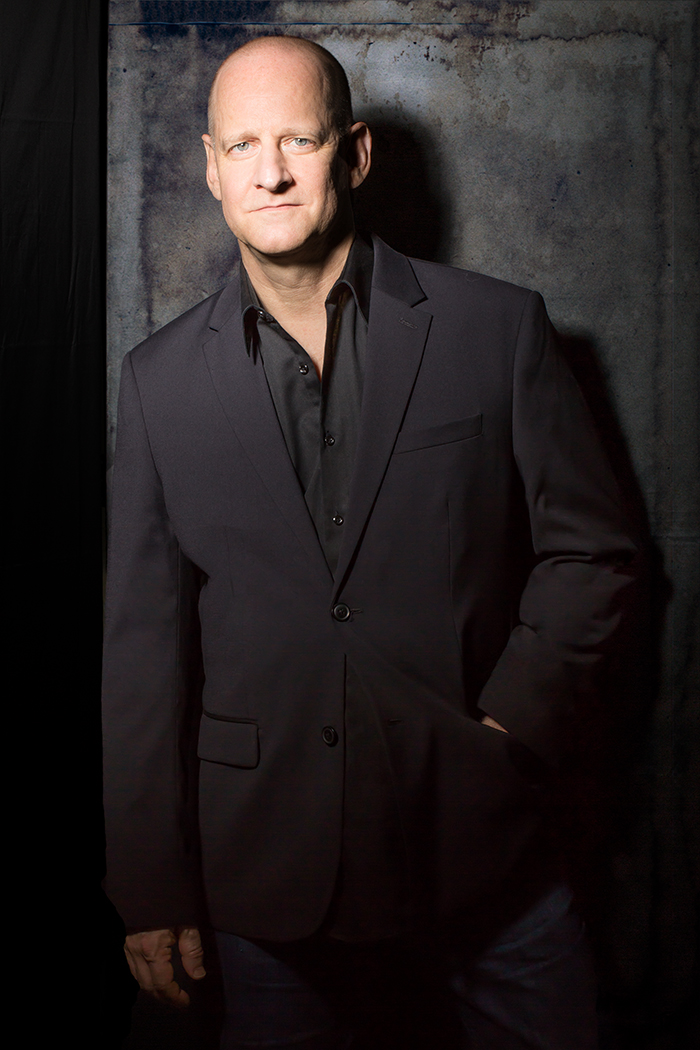 As one of America's most frequently performed and recorded living composers, Liebermann has written over one hundred thirty works in many genres — several of which have become standard repertoire for their instruments. His works have been performed worldwide by an array of ensembles and instrumentalists, among them the Metropolitan Opera Orchestra, the New York Philharmonic, the Philadelphia Orchestra, the Beaux Arts Trio, the Emerson Quartet, pianists Yuja Wang and Stephen Hough, and flautist Sir James Galway. Mr. Liebermann has written two full-length operas: The Picture of Dorian Gray, the first American opera commissioned and premiered by l'Opéra de Monte-Carlo; and Miss Lonelyhearts, commissioned by the Juilliard School to celebrate its 100th anniversary. The complete score of his ballet Frankenstein, co-commissioned by London's Royal Ballet and the San Francisco Ballet, has been released on Reference Recordings with the San Francisco Ballet Orchestra under the baton of Martin West.
Reviewing Mr. Liebermann's debut solo piano album on the Steinway & Sons label, Personal Demons, a compendium of works by Busoni, Liszt, Kabeláč, Schubert, and himself, International Piano magazine said, "This outstanding double album, released to mark Liebermann's 60th birthday, offers an intelligently conceived programme performed with great bravura and interpretative insight." Whole Note magazine called it "expertly curated and impressively executed" and Fanfare magazine deemed it "all-around excellent playing and a joy to hear." The present recording of music by David Hackbridge Johnson is Liebermann's second album for the Steinway & Sons label.
About the Composer
David Hackbridge Johnson was born in Carshalton, England, in 1963. He studied violin with Louis Rutland, piano with Martin Wilson (a Curzon student), singing with Fabian Smith, Arthur Reckless and Mark Wildman, and conducting with George Hurst. After early experience as a theatre violinist, he became a jazz drummer and pianist. Subsequently he combined playing with composing and teaching. Over four decades he has amassed a body of over 400 hundred works, most of which remain unperformed. Some of his piano works have been performed by Rolf Hind, Chisato Kusunoki, Nicholas Austin, Jonathan Powell, Maiko Mori, and Steven Gutman. In 1997 the Nord Deutsch Rundfunk Chor conducted by Robin Gritton performed 2 Advent Motets in Hamburg and in the same year cellist Mark Drobinsky with the Lithuanian Chamber Orchestra conducted by Saulius Sondeckis gave three performances in the Grand Salle, Villars of Aria for Cello and Strings; a work that was written the day before the first performance as a result of a pub challenge by Drobinsky. Since then, three volumes of orchestral music have been recorded by Toccata Classics.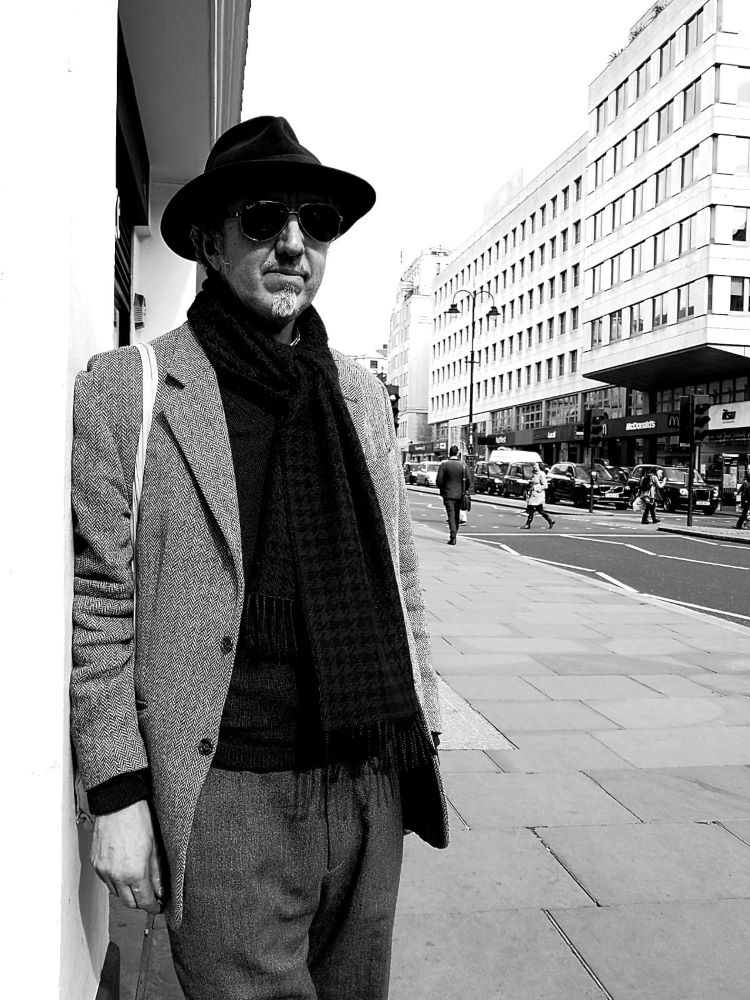 Among Hackbridge Johnson's work list there are 3 operas, 15 Symphonies, 10 String Quartets, 19 Piano Sonatas, 4 Violin and Piano Sonatas, over 100 hundred songs and many choral works including 2 Masses and a Requiem for choir, 2 Horns and Harp. Hackbridge Johnson is also a poet and writer, appearing in this guise in The Guardian, Piano Professional, PN Review, The High Window, The Fortnightly Review, Ragged Lion Journal, Poetry Salzburg Review, British Music Society News, and the Havergal Brian Society Newsletter.