Franz Schubert
Sonatas D 959 & D 960
David Deveau
Distinguished pianist David Deveau returns to the Steinway & Sons label with eloquent performances of Schubert's final two sonatas. These masterworks were composed in the last few months of his life.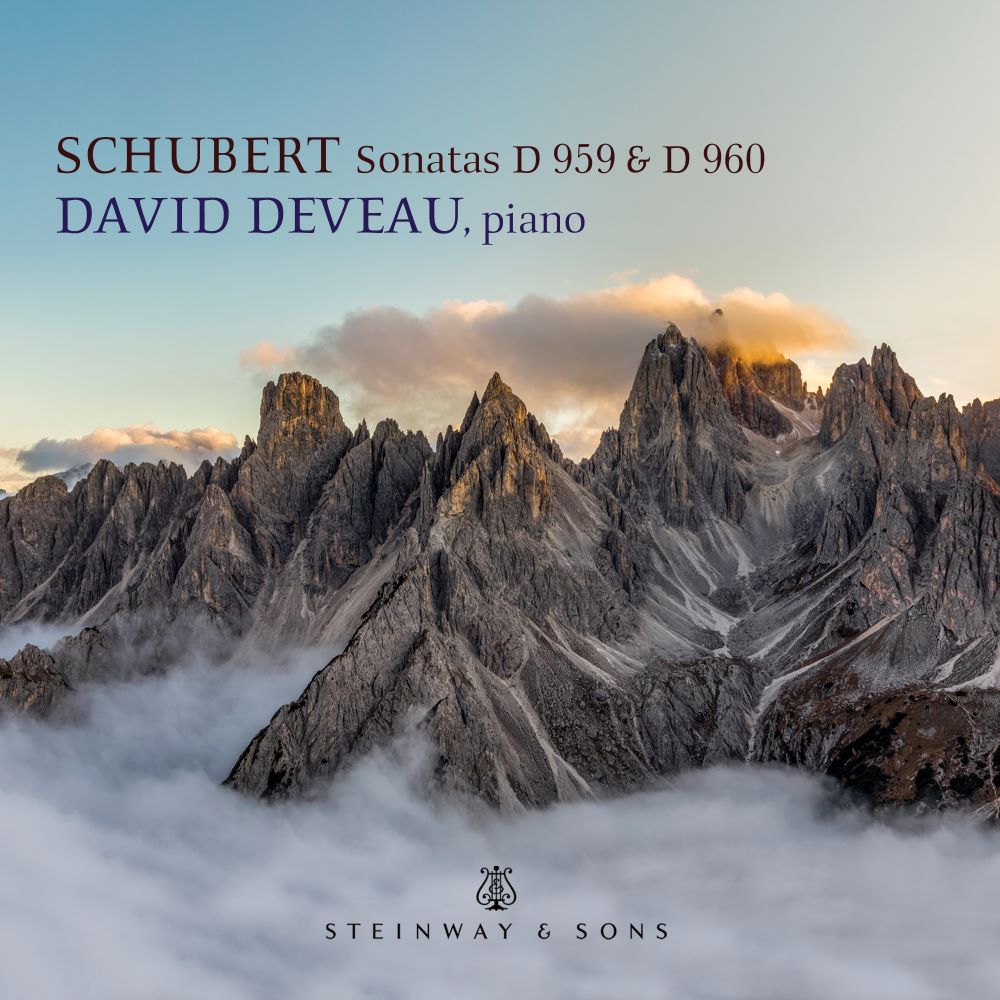 "The entire range of human emotional experience seems contained in the pages of these two towering works, with the slow movements providing the emotional heart of each sonata. It's no surprise that musicians and audiences return to these pieces over and over, for solace, and for hope, and for vanquishing despair."
— David Deveau
"David Deveau's mindful, stylish virtuosity… featuring bass lines that resonate and soar to the heavens."
— Gramophone
"The consistent beauties of Schubert's themes are very clear in Deveau's readings: he lets the music flow with gentle beauty, time and again... Deveau performs the Schubert works with care and with a clear understanding of their unique musical language, presenting them both as a culmination of Schubert's writing for piano and as an entry point to the grander Romantic-era sonatas that were still to come."
— Infodad
"The recording held me spellbound, the classical outlines of the outer movements delivered with clean precision, joie-de-vivre, and a sense of architecture that truly epitomized Schubert's love of classic forms, spacious structures, and long lines. Contrasting that energy and excitement was the poetry and intimacy of the inner movements..."
— Boston Musical Intelligencer
"Deveau's readings of these sonatas... avoid dreamy, Chopin-like textures in the slow movements, and add some Beethovenian energy to the outer ones... He gains a strong sense of the large-scale harmonic architecture of the big outer movements, whose pathbreaking qualities can be fully appreciated here."
— AllMusic Guide
"These are excellent, musical realizations of Schubert's late sonatas...Direct, linear, unmannered readings, poetic as well as technically accomplished"
— Fanfare
"...very fine and deeply felt Schubert sonatas. Some things struck me with new force in Deveau's performance, like the Scherzo of the A major—more capricious and scherzando than I have ever heard it. And the storm in the slow movement was really tremendous. It brought me back to the first time I heard it with Serkin in Carnegie and was overwhelmed."
— Richard Goode
Album Credits
Schubert: Sonatas D 959 & D 960 / David Deveau • STNS 30128
Release Date: 03/04/2022
Recorded October 11-13, 2021 at Shalin Liu Performance Center, Rockport, Massachusetts
Producer: Claude Hobson
Engineer: Tom Stephenson
Piano Technician: Christine Lovgren
Piano: Steinway Model D #586518 (New York)

Executive Producer: Jon Feidner
Art Direction: Jackie Fugere
Design: Cover to Cover Design, Anilda Carrasquillo
Production Assistant: Renée Oakford
Photo of David Deveau: Michael J. Lutch
About the Artist
David Deveau has performed for five decades on four continents, in concerto, recital and chamber music performances. In the US, he has appeared as soloist with the Boston Symphony and Boston Pops, the San Francisco Symphony, Minnesota Orchestra, the Pittsburgh Symphony, the Houston and St. Louis Symphonies, the Miami Symphony, Portland Symphony and countless regional orchestras.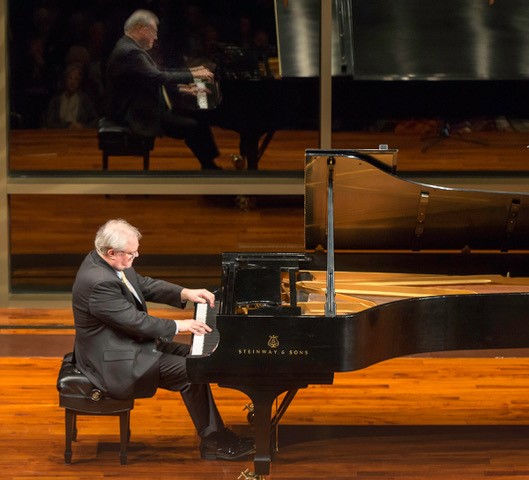 Deveau has toured China twice, performed and taught in Japan and Taiwan, performed in the UK, France, Germany and Canada. This is his third release for Steinway & Sons. Deveau served on the music faculty of MIT for over three decades, and as Artistic Director of the Rockport Chamber Music Festival (Massachusetts) from 1995-2017. He now makes his home in coastal Maine.
About Steinway & Sons label
The STEINWAY & SONS music label produces exceptional albums of solo piano music across all genres. The label — a division of STEINWAY & SONS, maker of the world's finest pianos — is a perfect vessel for producing the finest quality recordings by some of the most talented pianists in the world.