A Private Recital
Andrew Rangell
Pianist Andrew Rangell releases a new album that includes contemporary sonatas which brilliantly inhabit the style of Domenico Scarlatti, intimate selections by Stefan Wolpe, and Scriabin's virtuosic Fifth Sonata. Finally, a warmly sonorous birthday gift by Jan Swafford.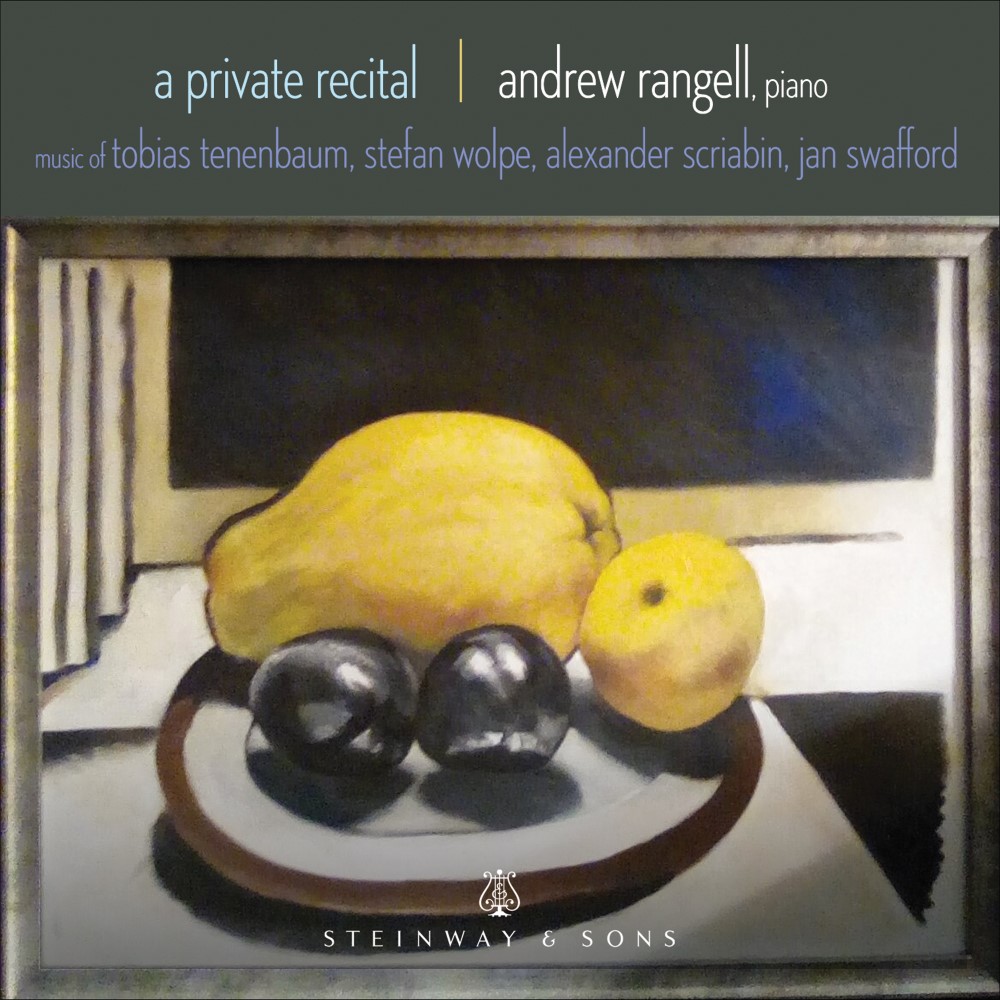 On September 2, 2022, Steinway & Sons releases A Private Recital / Andrew Rangell (STNS 30205). Rangell reflects on the album: "This modest program, something of a departure from my other recordings, has come into being not by design, but by chance. The Wolpe and Scriabin pieces were recently (11/2021) recorded. The others were recorded, separately, some years earlier, not for commercial release but as a private gift, so to say, for the composers, both long-time friends. It will be noted that the Wolpe pieces (excepting the rambunctious wedding dance) share an extremely intimate and private quality. Standing out from its surroundings is the ever-astonishing Scriabin Fifth Sonata, a masterpiece of compositional ingenuity and groundbreaking pianistic virtuosity.
Long ago, as a freshman at Colorado University, I met Toby Tenenbaum, age 10 and a budding composer. (I had a crush on one of his older sisters.) More than 40 years later I was to become aware of a new Tenenbaum opus, a collection of 18 sonatas in the style of, and in celebration of, Domenico Scarlatti. From this wonderful production I recorded several of my favorites. (All 18 can be found on YouTube performed by the composer.) I feel justified in offering two different versions of the meditative G minor sonata, whose journey becomes a far different, and evolutionary, experience when enlarged with repeats, particularly after the intervention of two brilliant sonatas! (Yet, a case remains for the compact version...!)
Jan Swafford, composer, teacher, biographer (and who lately has been known to call himself a "recovering biographer"...) composed his Andante for our dear mutual friend, Mordicai Gerstein, now gone. Mordicai was one of America's finest author-illustrators of children's books. (His remarkable story about Ives, called What Charlie Heard is a special favorite of mine and of Jan's!) The quiet radiance of Jan's 80 bars, in Scriabin's aftermath, provides a welcome restorative space, it seems to me.
Stefan Wolpe (1902-72), a German Jew by birth, fled Berlin in 1933, as the Nazis seized power, arriving in New York city in 1938, after having lived and taught in Jerusalem for a 4-year period. He became an American citizen in 1945. Early involvement with Bauhaus and Dadaist artists, politically revolutionary groups, Berlin's agitprop theater, and the mentorship of Ferrucio Busoni all contributed to Wolpe's evolving musical personality, which he described as embodying "extreme innovations, suddenness, shocks, simultaneities, and dissociations".
Exile later added the profound influences of Semitic musics and of bebop jazz. Again, in America, Wolpe mixed freely with avant-garde musicians, painters, dancers, and poets at New York's Eighth Street Artists Club and during summers at Black Mountain College.
The bristling intensity and eclecticism of Wolpe's music is not easy to describe. One his fiercest piano pieces, the 1936 Passacaglia, has held me in thrall for 4 decades, and I haven't yet given up on recording it. But I welcome the chance to offer listeners a family of intimate and fascinating miniatures showing Wolpe at his tenderest.
The craft, in each, is at the highest level. All but the Vocalise show nostalgic traces of the Near East. The subtle two-part polyphony of the Pastorale opens unexpectedly into poignantly harmonized song. To hear these small creations together is, for me at least, a rich and moving experience.
Alexander Scriabin's Fifth Sonata is, by design, an ecstatic work, and is even prefaced by a short invocation from the composer's Poem of Ecstasy. It embodies extremes of exhilaration, joy, flight, tumult, punctuated by periods of voluptuous languor. Scriabin was himself enthralled by this sonata, calling it a miracle, and expressing amazement at its creation! In hindsight we can say this: among Scriabin's sonatas this one was his last full-throated and radiant affirmation of life, the later sonatas (the Ninth in particular) projecting a darker, more unsettling musical world.
The Fifth Sonata's short introduction opens with a jolt: a subterranean rumble, erupting into frantic upward flight, almost the length of the keyboard. Then, marked Languido, a floating assortment of wispy chromatic and whole-tone fragments, gradually leading to the opening of the exposition. Importantly, at least four different motifs from this introduction will be heard and developed throughout the work, along with an abundance of exposition material. The development section itself is long and elaborate, but the fairly literal recapitulation grounds the listener otherwise swept away by the manic extremes of this music. The work's climactic arrival involves the feverishly grandiose restatement of a tiny fragment from the opening Languido -- followed by a concluding reprise of the mad upward dash at the work's beginning. Among the most memorable conclusions in piano literature."
"Rangell's approach to the music is deeply personal, individual but never eccentric, sensitive to all the music's highly varied needs, technically precise and artistically polished."

Washington Post

"As always, Rangell's playing is an utter joy, and the program is very insightfully chosen."

CD Hotlist
Album Credits
A Private Recital / Andrew Rangell • STNS 30205
Release Date: 09/02/2022
Recorded 2015 (Tracks 1-4); November 2021 (Tracks 5-10); 2018 (Track 11) at the Shalin Liu Performance Center, Rockport, Massachusetts
Producer: Andrew Rangell
Recording Engineer: Tom Stephenson
Mastering: Luke Damrosch
Editor: Brad Michel (Tracks 1-4, 11); Luke Damrosch (Tracks 5-10)
Piano Technician: Christine Lovgren
Piano: Steinway Model D #586518 (New York)

Executive Producer: Jon Feidner
Art Direction: Jackie Fugere
Design: Cover to Cover Design, Anilda Carrasquillo
Cover Painting: Robert Gale
Production Assistant: Renée Oakford
Photo of Andrew Rangell: Bill Fried
About the Artists
Pianist Andrew Rangell's interpretation of Bach's Well-Tempered Clavier, book 2, released earlier this year, brought to completion this pianist's long, loving and comprehensive survey of Bach's keyboard works. Over several decades Mr. Rangell's embrace of Bach has run parallel with other deep involvements, beginning with Beethoven, but also exploring repertoire ranging from Sweelinck, Gibbons, and Farnaby to Ives, Nielsen, Enescu, Schoenberg and a host of other 20th century voices. Schubert, Haydn and Chopin also receive special attention within the artist's rich discography.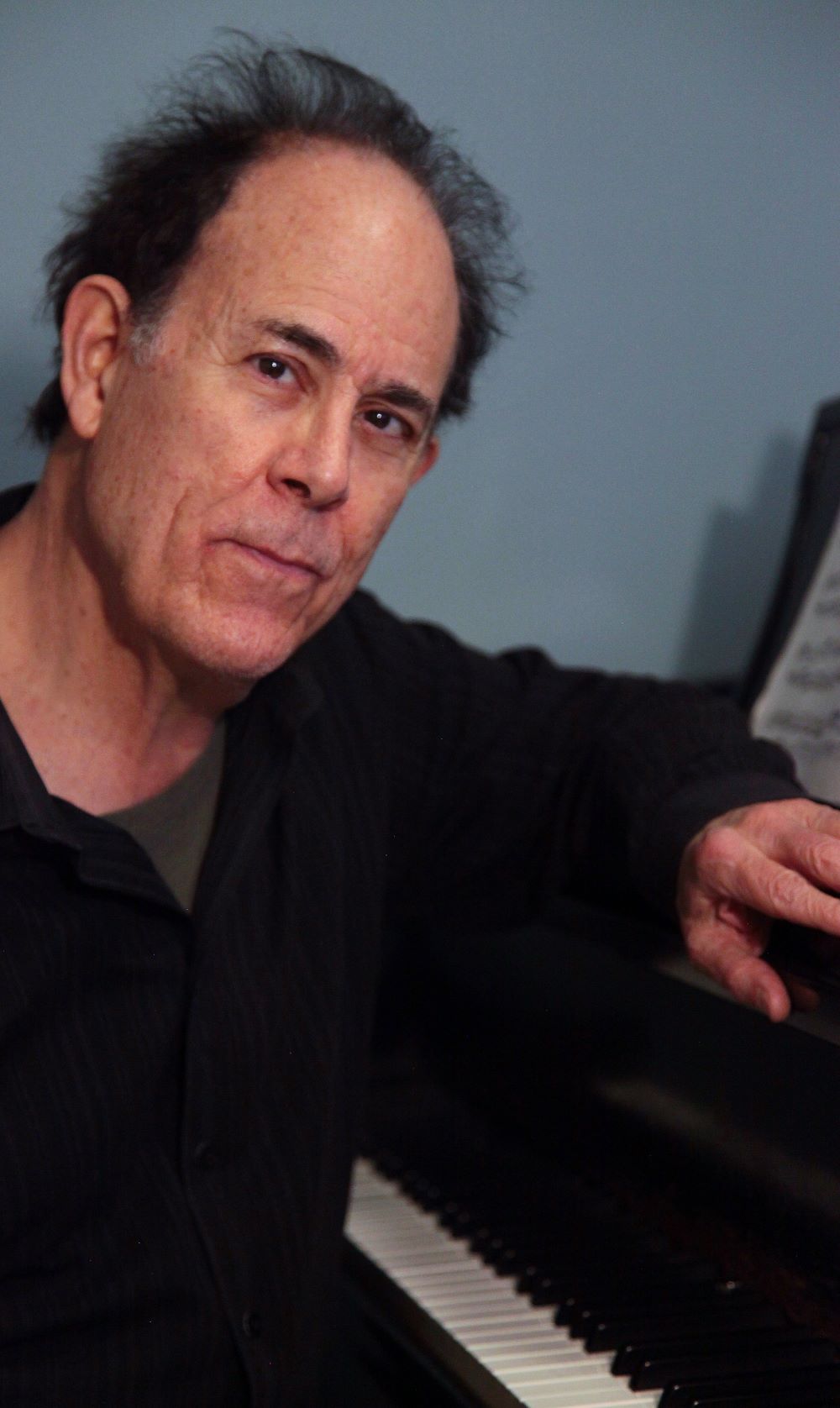 Andrew Rangell made his New York debut as winner of the Malraux Award of the Concert Artists' Guild, and has since performed and lectured throughout the United States, and in Europe, Israel, and China. He has also taught on the faculties of Dartmouth, Middlebury, and Tufts University. In the 1980s, already recognized as a distinctive recitalist and collaborative artist, Mr. Rangell gained national attention – and the award of an Avery Fisher Career Grant – for his vivid traversals of the complete Beethoven sonata-cycle in New York, Boston, Cleveland, Rochester, Denver, and other U.S. Cities. A hand injury sustained in 1991 forced Mr. Rangell to gradually alter the trajectory of his career, and eventually to place his highest priority on recording. In recent years he has created several DVDs for children – integrating his special talents as author, illustrator, narrator, and pianist. These DVDs are included in his albums, Bach 4 Kids and Beethoven 4 Kids, Volumes 1 and 2.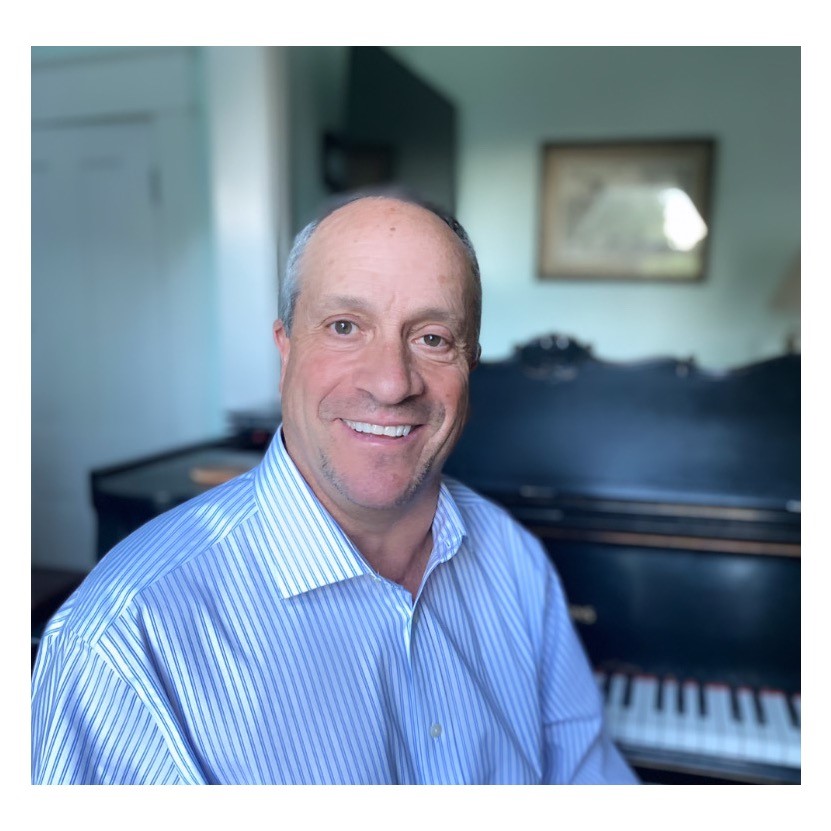 Born in 1956, Tobias Tenenbaum is a native of Boulder, Colorado, and a graduate of Oberlin and San Francisco conservatories. His earliest piano teachers Eloise Ristad and David Burge (of the Colorado University piano faculty) both provided special encouragement in improvisation and composition. Burge, a renowned performer and advocate for contemporary music, commissioned and premiered the young composer's piece Suonata in 1968.
Tenenbaum has composed for modern dance companies as well as two children's ballets, The Winter Flower and The Little Matchgirl. For nine years he directed a community choir in Boulder for which he composed many choral settings, including a 10 movement a cappella Requiem which was premiered in 1998. His album The Tenenbaum Sonatas followed two collections of solo piano pieces Escalante and Arboretum in which Tenenbaum explored a genre he calls "New American Impressionism", an amalgam of American and popular styles sometimes called 'folk piano' but fully notated and paying tribute to many classical influences. A dedicated piano teacher, Tenenbaum continues to work with students of all ages, a practice that keeps him honest and continually grateful for the great treasures of keyboard literature.
Commenting on his sonatas Tenenbaum says "I wrote these 18 sonatas in the style of Domenico Scarlatti with the idea that they could accompany the Thursday night dinners I had with my father after my mother passed away. I loved the CD collections of Scarlatti sonatas recorded by the likes of Horowitz, Tipo, Schiff and Babayan and decided to try my hand at adding to the canon. Composing them was fairly easy, as I have always loved to improvise, and my approach was 'first thought best thought.' Learning to play them and record them was a labor of more than six years, nothing like the joy and delight I had found in putting the notes to paper. Hearing Andy's insightful and nuanced interpretations of the sonatas he chose to record is as joyful as if they were being improvised on the spot, sparkling in that eternal inspiration of Scarlatti's keyboard wizardry."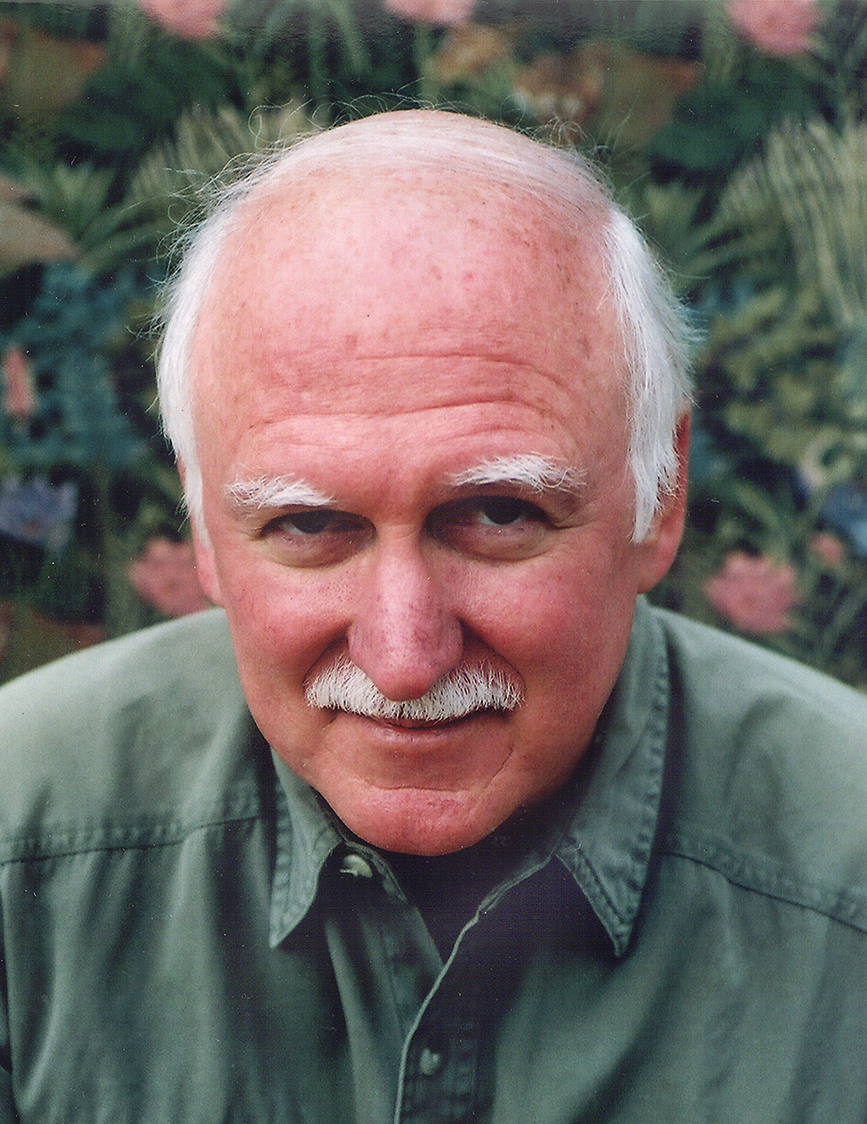 Jan Swafford is a composer and writer with degrees in music from Harvard and Yale. His music has been played in the US and abroad by ensembles including the symphonies of St. Louis, Indianapolis, Vermont, Harrisburg, Chattanooga, and the Dutch Radio. His work can be heard on YouTube. Swafford's biographies of Beethoven, Mozart, and Brahms are published internationally and, along with his Charles Ives, are widely considered to be among the leading biographies of the composers. His website is janswafford.com.
Swafford describes his composition heard on the current recording as follows: "Andante Amoroso - 80 bars for Mordicai's 80th is what one calls an occasional piece. That means not something written occasionally, but rather for a particular occasion, in this case the 80th birthday of my admired friend and mentor Mordicai Gerstein, one of his generation's most celebrated authors and illustrators of children's and young adult books. Written after over thirty years of friendship, the piece aspires only to be lyrical and loving."
About Steinway & Sons label
The STEINWAY & SONS music label produces exceptional albums of solo piano music across all genres. The label — a division of STEINWAY & SONS, maker of the world's finest pianos — is a perfect vessel for producing the finest quality recordings by some of the most talented pianists in the world.